Last Updated on June 29, 2019 by Femniqe Editorial
---
After you complete this 17 day glutes challenge, you will notice:
A much firmer, curvier and lifted butt
Stronger glutes to support better posture
Yes, it will take work but if you're consistent you will see some good results.
Now, bear in mind this booty challenge is going to be a bit different. You'll be training for 20 minutes on each workout day.
The 17 Day Glutes Challenge Workout Overview
We'll be giving the exact routines for each day and how many sets and repetitions to do.
Whether you train at home or gym, you can do this successfully.
For some of the routines you might need a resistance band, so get one if you don't have any.
They are available at any local fitness store and are super affordable. If you want an outstanding booty, then invest in a good quality resistance band and a pair of 40-50 pound dumbbells.
NOTE: You won't need weights to get results from this challenge BUT it will get you gains faster.
Throughout the workout days, you'll be doing different routines to work various angles of your glutes for maximum growth and roundness.
Make sure when you are doing the exercises you go at a moderate pace.
Not too slow, not too fast.
Every rep that you perform you should FEEL the engagement in your glutes.
Not your thighs, your GLUTES!
That is why each routine will only have glute isolating exercises, to give you the best results possible.
The 17 Day Glute Workout Schedule
You'll be hitting the glutes 2 days back-to-back and rest on the 3rd day. Here's how it will look.
IMPORTANT NOTE: "X2" means you will do the entire routine 2 times. "X3" means you will do it 3 times. Also, make sure to watch the videos for each routine so you're doing the exercises correctly.
Day 1: Routine 1 (X2)
Day 2: Routine 2 (X3)
Day 3: Rest Day
Day 4: Routine 3 (X2)
Day 5: Routine 4 (X3)
Day 6: Rest Day
Day 7: Routine 5 (X3)
Day 8: Routine 6 (X3)
Day 9: Rest Day
Day 10: Routine 7 (X2)
Day 11: Routine 8 (X3)
Day 12: Rest Day
Day 13: Routine 10 (X3)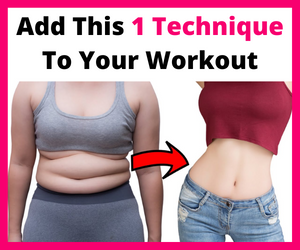 Day 14: Routine 11 (X3)
Day 15: Rest Day
Day 16: Routine 12 (X3)
Day 17: Routine 13 (X3)
How To Eat For Maximum Glute Gains
You're going to need extra calories to grow your glutes. Not junk calories but healthy calories. Here's a meal plan you can follow and modify to your liking.
But remember, you must be in a consistent calorie surplus for your glutes to grow. If you don't you will never see gains.
And we want results right?
So don't skimp on your diet, you need both the workout plan AND nutrition for this to work.
What Should I Do After The 14 Days?
Start from Day 1 again, but this time add more weights or add an extra full set.
So, instead of doing the entire routine 2 times, do it 3 times. This way you'll keep challenging the glutes to grow even more.
How Long Should I Rest In Between Each Set?
If you're going to add weights like a dumbbell to do these routines then you can rest 30-50 seconds in between sets.
However, for those of you who won't be using weights keep the rest 20-30 seconds in between sets.
Why? Using weights will create more demand on the glutes, therefore, will need a little more time for recovery.
When training with just your body-weight keep the rest times short to keep up a good level of intensity.
Now Get Started!
What are you waiting for?
Start hitting those glutes and make gains but remember to stay consistent and give your 100% effort.