Last Updated on September 5, 2019 by Femniqe Editorial
---
Have you ever sat down after a long day of running around and reflected on your eating that day?
More often than not, it's easy to see that eating a balanced diet while juggling a billion other things can be difficult!
Particularly for women who are trying to shed some pounds while gaining lean muscle. It is so important that we are eating a well-rounded regimen of healthy carbs, fats and protein.
We all know how important protein is for building muscle and losing weight.
"This miracle nutrient is crucial to maintain, repair and grow muscle tissue."
Luckily, it is one of the easiest nutrients to consume for most people. Especially, those who turn to protein shakes as a source.
I understand that when some people think of protein shakes, they think of watery, chalky concoctions that have to be pounded down to be enjoyed.
But these are people that have never experimented with different recipes and combinations before.
It's true that most protein powders can be simply thrown into a blender bottle with some water and consumed in its most pure form (some brands being more enjoyable than other).
There are so many ways you can spruce up your shake, so that you are looking forward to drinking it every day!
Follow these rules when creating muscle-building & fat-shedding shakeS
1. Choose A High-Quality Protein Source
Regardless of your goals, it is important that you have sufficient protein in your diet in order to maintain blood sugars, fight hunger, promote fat loss and provide the body with necessary amino acids.[1]
When choosing a protein powder, make sure to read the label thoroughly!
Look for proteins that contain minimal ingredients, no added sugars or other artificial sweeteners and fillers.
There are also a number of different protein powder sources to fit an individual's dietary needs and wants.
Some examples include whey, casein, brown rice, hemp and pea protein.
2. Incorporate Healthy Fats
It's a myth that all fats are bad fats.
Thank goodness, the nation is starting to recognize the importance of essential fats and omega-3 fatty acids.
These types of healthy fats are important in the process of reducing inflammation, improving brain function and refining cellular health.
Some examples of great healthy fats include raw nuts, nut butter, fish oil, extra virgin coconut oil, flaxseeds or avocado.
3. Use the Whole Fruit/Vegetable, Not the Juice When Blending
When you juice a fruit or vegetable, you are losing out on the skin and pulp which contain most of the nutrients and phytochemicals.
So, if you are deciding to blend your shake, throw in the entire fruit or vegetable!
Ready to get started? Try out these 8 awesome recipes.
1. The Tropical Green (Blended)
Barefeetinthekitchen.com
You don't have to be on the Islands to enjoy a tropical treat!
Put down that piña colada and enjoy this protein packed shake. Enjoy for breakfast, as a snack or post-workout.
½ Cup Almond Milk
1 Scoop Protein Powder
1 Tbsp. Flax Seeds
1 Cup Spinach
½ Cup Mango, Frozen
½ Cup Pineapple, Frozen
½ Banana, Frozen
2. Feel the Beet (Blended)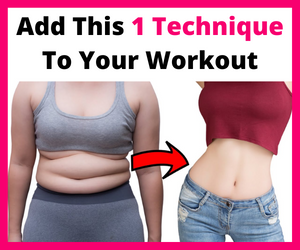 The banana and ginger make this easy to drink while the beets throw in some serious immune boosting vitamin C and potassium.
½ Cup Hemp Milk
1 Scoop Protein Powder
1 Beet
1 Banana, Frozen
1 Tsp. Ginger
1 Carrot
1 Tsp. Chia Seeds
3. Almond Raspberry (Blended)
Creamy and dessert like without the guilt. Raspberries are great for heart health, and they are chock full of fiber, anthocyanin and vitamin C.
1 Cup Vanilla Almond Milk, Unsweetened
2 Tbsp. Almond Butter, Unsalted
½ Cup Raspberries, Frozen
1 Tbsp. Chia Seeds
1 Tsp. Raw Honey
4. Chocolate smoothie Covered in berries & nuts
Do I need to explain this one? Chocolate covered anything is absolutely delicious, and this shake is no exception. 🙂
Plus, you get a cup full of secret spinach that you won't even know is there.
1 Cup Almond or Hemp Milk
1 Scoop Chocolate Protein
1 Tbsp. Cacao Nibs
2 Cups Dark Cherries, Pits Removed
1 Cup Baby Spinach
1 Tbsp. Walnuts
1 Tsp. Flax Seeds
Ice
5. Pumpkin Pie (Blended)
Maybe not as good as Grandma's recipe, but it's pretty dang close!
Pumpkin has insane fiber and 100% of your recommended daily value of Vitamin A.
1 ½ Cups Water
2 Scoops Vanilla Protein
½ Cup Pumpkin Puree (Or Roasted Then Frozen)
½ Cup Rolled Oats
1 Tsp. Cinnamon
½ Tsp. Vanilla Extract
1 Tsp. Chia Seeds
1 Tbsp. Walnuts
6. Strawberry Creamsicle (Shaken)
You won't need to chase the ice cream man down anymore after trying this one.
The best part?
It's super simple to make. For the puree, simply blend together fresh strawberries and some water – Pulse until liquefied.
¼ Cup Homemade Strawberry Puree
2 Scoops Vanilla Protein
½ Cup Vanilla Almond Milk, Unsweetened
1 Tsp. Chia Seeds
7. Thin Mint (Shaken)
Chocolatey, minty, awesomeness. If you want to try this blend, throw in a frozen banana and a few raw cacao nibs for some added nutrients and texture.
1 Cup Almond Milk
2 Scoops Chocolate Protein
3 – 5 Drops Peppermint Extract
8. Mocha Madness (Shaken)
Get your day started off right. What's better than a protein-filled creamy coffee in the morning?
8 Oz. Iced Coffee
1 Scoop Chocolate Protein Powder
½ Tsp. Vanilla Extract
1 Cup Almond Milk
3  Drops Peppermint Extract
TRY ANY OF THESE PROTEIN SHAKES FOR WEIGHT LOSS 
Get creative! There are so many different combinations that you can try out to find a shake to fit your cravings and lifestyle.
Do you have a favorite recipe?