Last Updated on September 4, 2019 by Femniqe Editorial
---
Typically, these areas are trained separately but for this challenge you'll get the best bang for your time.⏰
If you want to reshape and grow your butt and trim belly fat simultaneously, then you need to give this challenge a try.
This 30 day ab and butt workout challenge will involve 4 targeted workouts for both areas combined with a short cardio session after.
Each exercise will work each area simultaneously and produce maximum results in the next 4 weeks.
The cardio session will help to increase your calorie burn for excess fat around the belly area.
Reason for this is, you won't be able to burn fat by just doing typical abdominal workouts, so you will have to combine it with a cardio session after to produce the best results.
To get rid of stomach fat, you need to burn it off your whole body and also you have to burn more calories than you consume daily.
After we discuss the workouts we will get into the diet and how you should approach it to guarantee your success for this 30 day ab and butt challenge.
So let's get right into the workouts!👍
1. Plank Knee ups
This exercise targets your obliques and lower abs very well. It's a slight variation to the standard plank move.
How to do it
Get into the plank position and make sure your palms are flat on the ground and legs straighten.
You're going to lift your left leg forward as far as possible then slowly move back into the starting position.
Now do the same thing for the other leg and repeat.
Do the required amount of sets and reps as listed on the chart below for each day.
2. Plank Burpee
Whenever you do burpee, you basically transform your body into a calorie burning furnace 🔥.
For this variation it's slightly different as you won't be required to do the push-up.
How to do it.
Start by standing shoulder width apart.
Now lower your body down into the plank position and hold for 1 second.
After the one second, you're going to get into the frog position then do an explosive jump as high as possible.
That completes one rep. Follow the sets and reps for each day on the calendar below.
3. Rotating fire hydrant
This exercise will work every single muscle  in and around the gluteal area.
How to do it
Get into the table top position as if you're ready to do donkey kicks.
Instead, you will raise your left leg slightly to the side and start a circular rotating  motion.
Make sure your knee doesn't touch the ground and lift it as high as possible when doing the circles.
Do it for the other leg and follow the reps and sets listed on the chart.
4. One Leg up bridges
This workout will target your glutes and abs at the same time.
How to do it
Lie on your back with your left leg bracing your hips off the ground.
You're right leg should be pointing straight up in the air.
Push your hips up and down in the slow-motion so you can feel the intensity.
After you've completed those sets for the left leg, do the right leg.
Now it's time for cardio
After you complete the above routine by doing the required sets and reps, you're going to rest for five minutes and get ready to do cardio.
This is very important because doing cardio will help to increase your metabolic rate so that more calories will be burned.
This will lead to faster and visible results.
To make it easier for you, here's a very powerful 5 minute fat melting cardio workout that anyone can do.
30 day ab and butt challenge calendar
The 30 Day Diet for fast results
Unfortunately, this is where a lot of people mess things up. You have to pay close attention to your nutrition to get results.
So to make it simple, here's an example of a daily diet that will help to increase your metabolism and burn fat.
Breakfast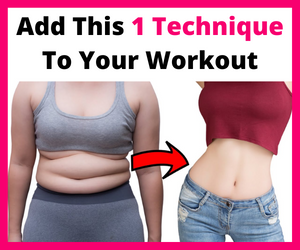 You can simply start your day with an 8 ounce smoothie made with low or non fat milk, yogurt, whey protein and your favorite fruit.
Smoothies work really well for persons who are busy going to school and work.
It's  very quick to prepare and contains all the necessary nutrients you need to kick start your day and boost your metabolism.
For more fat burning breakfast smoothies check out => this post.
Lunch
For lunch you can either go for a salad mix  with veggies like spinach, kale and lettuce topped with fresh strawberries. Or you can go for baked chicken or turkey.
Don't forget to add spices like garlic and cayenne pepper as they are very effective at increasing your metabolism.
Dinner
You can eat chilli made with ground turkey, diced tomatoes, black beans and corn with 1 cup of cooked brown rice.
Sprinkle some ground flaxseeds to the chili to add superfood power!💥
Try to avoid white rice or any product that is made from refined grains, like white bread and baked goods.
Snacks
For snacks keep it simple and healthy.
You can go for nuts, smoothies, your favorite fruit, lean deli meats, cotton cheese with wheat crackers, vegetable sticks dipped in peanut butter or yogurt.
For more fat burning snacks check out => this post.
Give This ab and butt challenge a try!
As simple as this plan may seem it will work extremely well if you put it to good use.
If you believe in your mind that you can actually do it, you will do everything in your power necessary to complete it and achieve your goal.
Everyone has willpower, but very few use it.
Be a part of a the small group who challenge themselves to push through and achieve their fitness goals.
Give this 30 day ab and butt workout challenge your best and you will inevitably see results!👍