Last Updated on April 19, 2019 by Femniqe Editorial
---
You ever wondered why so many people struggle to lose weight?
Really think about it.
The information on how to lose weight isn't some well-kept secret locked away in some secret vault for the 1%.
No.
This information is widely available for free online.
But yet people still struggle.
Want to know why so many people fail at losing weight?
It all comes down to one thing and that is Motivation.
Without it, you won't be able to accomplish anything. But with some fiery motivation to help keep you going month by month, you'll be able to achieve your dream body.
So what are some of the reasons you need motivation for weight loss?
Well, it can be:
To finally get your dream body
To be more confident
To be healthier overall
But, there's another type of motivation that even studies proved worked extremely well than any of the listed above.

And that is Money.

Mayo Clinic did a study[1] in 2013 headed by Dr Steven Driver, M.D (the internal medicine resident at Mayo Clinic), where a 100 participants ages 18–63 were given financial incentives for losing weight over a specific time period.

The participants were split into 2 groups.

Group 1: Has financial incentives

Group 2: No incentives

At the end of the specified period, group 2 (no incentives) had a success rate of 26%.

Not really impressive.

On the other hand, group 1 (who had financial incentives) had a success rate of 62%!

That's more than double the success rate of group 1.

Even a study done by the American Medical Association[2] found that people who were incentivized were 5 times more likely to lose weight than those who weren't.

The point is, getting compensated to lose weight can be a BIG motivator for anyone struggling.

This is where the Healthy Wage comes in.

A company we heard about that pays people to lose weight. At first we thought "It's probably a scam". Then we started doing some research on the company and realized they're 100% legit.

They have a high success rate with so many verified testimonials.

They have been around from 2009 and have been featured on The Doctors, ABC, CNN, FOX and NBC news and a lot more.

Even Good Morning America did their piece in the video below:


Basically, they're the real deal when it comes on to creating effective weight loss challenges.
What Is Healthywage And How Exactly Do You Get Paid To Drop Body Fat?
Here's a quick overview.
You would come up with your desired goal weight and the time frame you plan to achieve it. Then you put up some money to keep you accountable.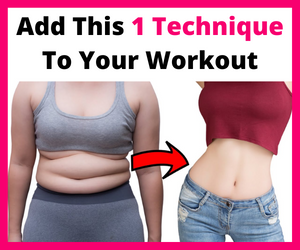 If you achieve your desired goals,
Two things will happen:
You'll end up with your dream body.
You'll win a hefty prize check cut by HealthyWage.
The beauty about this is that you're betting on yourself.
Which is why this weight loss challenge works so well, because no one wants to lose their bet.
And you win a cash prize one you reach the goal weight.
What Healthy Wage Isn't
It isn't a diet plan or fat-loss regimen.
You'll benefit from joining a large active community that shares nutrition and workout tips, and members exchanging diet plans and recipes.
However, the company's main purpose is to facilitate your bet.
You would put up your collateral.
You conduct your weigh-ins.
You choose your desired weight goal and time frame to achieve it.
In other words, HealthyWage doesn't make you lose weight. Instead, they handsomely reward you when you do.
People Having Success With This Weight Loss Challenge
Another great thing about this is that they have tons of verifiable proof that this works!  There are so many success stories it is to much list. To see the most recent success stories go check them out here!
So How Do I Get Started With Healthy Wage?
Here's what you do:
Start at the HealthyWage Prize Calculator. Go and enter how much weight you want to lose, the time-frame you plan to reach goal weight and how much you want to bet (as low as $20 per month). After that, the calculator will determine your prize amount, up to $10,000. You'll know your prize money before you place the bet.
You'll then sign up and lay down your bet, agreeing to pay the monthly fee for the duration of your weight loss challenge.
When you reach your target goal weight, you'll win your prize! You're going to begin and end your challenge with a video-recorded weigh-in to show your weight loss success. During the challenge, you'll be expected to log weekly weigh-ins, but it doesn't have to be on video.
If you don't hit your goal, your money goes to support cash prizes for other Healthy Wagers, who successfully achieved their weight goals!
So Do We Recommend Healthy Wage?
A BIG yes!
Knowing that you have money on the line will keep you motivated to stick your weight loss diet plan.
If you've been struggling to lose weight, this will definitely fire you up to take consistent action.
After all, in the end you'll be getting your dream body and your prize money.
If you're ready, get started here.