Last Updated on January 21, 2020 by Femniqe Editorial
---
Not everyone likes jumping, some persons prefer low impact yet calorie-burning routines.
One of the most common requests we get is to make a tiny waist workout that doesn't involve jumping.
Some persons find it very hard to perform workouts that involve explosive moves.
This 15 minute smaller waist workout is designed with 4 moves that are low impact.
This routine will work perfect especially, if you have knee or joint problems.
THE 15 MINUTES TINY WAIST WORKOUT OVERVIEW
As mentioned earlier, you won't have to do any type of jumping to perform this calorie burning routine.
On top of that you won't need any type of weights or special equipment, just your bodyweight.
Now remember that you cannot reduce fat in specific areas, therefore, you have to involve full body workouts that will increase your overall body calorie burn.
This is a time-based workout so all you need is a stopwatch or you can use the one on your smart phone.
As always, you will be given a workout chart below that gives you the time assigned for each set.
Let's go ahead and break down each workout.
1. FORWARD KICK PUNCH
It's quite fun to do!
This low impact workout will engage every muscle in your body, therefore, maximizing calorie burn.
How to do it
Get into position A as shown in the image above.
You're going to kick forward with your right leg while punching with your left hand.
Return to position A and repeat.
Make sure to do the required sets for each side.
2. HORIZONTAL WOOD CHOPS
With this workout, you'll be able to hit those obliques the right way.
The goal is to tone your obliques so that it's not over-developed and thick, which can cause your waistline to look wider.
Remember, you're trying to get the smallest waistline possible, not widen it.
That's why you should not train your obliques or abs using weights with progressive overload.
If your goal is just to have a flat stomach with a small waist line without the extra muscles, then stick with your bodyweight.
How to do it
Get into position A as shown in the image above, starting with your left side.
You're going to swing both hands to the right side while lifting your right leg forming a crunch position as shown in position B.
Make sure to tighten your abs when in position B and hold for one second.
After that return to the starting position and repeat.
3. OBLIQUE LATERAL KICKS
Not only will you hit your obliques with this move but also your lower abdominals.
This is another full body workout that will engage most of the muscles in your lower and upper body.
How to do it
Get into the starting position as shown in the image above with your right foot slightly off the ground and right hand behind your head.
You're going to perform a sidekick lifting your leg as high as possible and return to the starting position.
Then you're going to crunch with your right foot as shown in the last image.
That completes one rep. Do the required sets for each side.
4. PILE SQUAT PUNCH
Another interesting full body workout that is fun to do!
When you're performing this workout make sure to tighten your abdominal muscles.
Note: It's super important that you engage your core muscles for all of the workouts in the routine. You must feel your abdominals engaged throughout the movement.
How to do it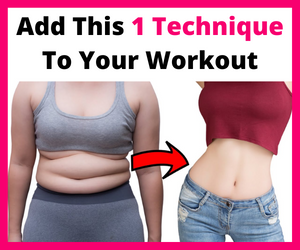 Get into the starting position A with a wide squat position.
You can start punching to either left or right just make sure that you tighten your abdominal before you start the move.
Also when performing this workout keep your midsection contracted and use your abdominal to create the twisting motion.
THE 15 MINUTES TINY WAIST WORKOUT CHART
YOUR WORKOUT FREQUENCY
Your abdominal muscles will need rest so doing this every day is a bad idea.
During this routine three times a week is best for maximum results, provided that you follow the meal plan below.
When you complete the 15 minute routine if you have more time, you can do the whole routine again to get even more calorie burn.
You'll end up getting 30 minutes of workout that will help not only trim stubborn waist fat but also drop excess body weight overall.
SEE THE WORKOUTS IN ACTION
GETTING THE BEST RESULTS POSSIBLE
Remember, your goal is to get a tiny waist, therefore, you cannot achieve it by just working out.
That's just part of the puzzle!
You have to be in a calorie deficit to trim the excess waist fat, so that your waistline can become smaller.
Calorie deficit simply means burning more calories than you eat on a daily basis.
When some persons hear about calorie deficit they immediately think about some starvation diet plan.
You do not have to starve yourself to be in a calorie deficit.
Actually, it's quite simple to do and it involves eating wholesome foods instead of processed ones.
You can follow this full week tiny waist meal plan that can help you trim inches off your waistline.
If you're vegan, you can follow this plant-based full week meal plan.
Use the tiny waist workout to sculpt your curves!
The only thing you need now is to be consistent with this plan.
A lot of people fail at being consistent and end up never getting results.
If you can develop a level of discipline and dedication to workout + meal plan then you're bound to get results.
That's just how it works, those who never give up are the ones who eventually start seeing amazing changes.